Sowing the seeds of change in Brazil
A big benefit of going on summer school is that students learn to become more responsible. They have to represent their country. With help from House Parents, they have to learn to live away from home. Plus, meeting students from around 15 other countries they start to understand more about the wider world.
This year on summer school students on the More Than English Speech Making programme learnt how to write speeches by analysing the language and structure of some famous speech makers such as Barack Obama and Martin Luther King. After that they wrote and delivered amazing speeches persuading the other students to donate money to help child refugees.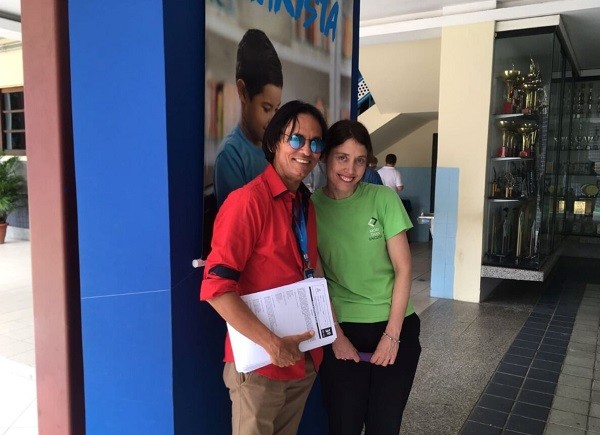 Who will our international summer school community raise money for this year? Claire from More Than English has just arrived back from a trip to Brazil where she asked students in schools to write a report describing two charities in Brazil, assessing how a donation could have an impact and recommending one. Let's see which charity we'll be raising money for in July 2017.
Education experts at BMI
Most students book their summer school place through an education agency. We'd like to thank all the agents that we met at BMI in São Paulo. It is wonderful to meet partners dedicated to high quality service and helping students choose the right school for them.