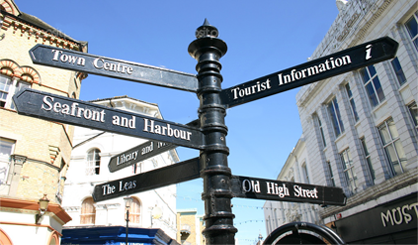 Plan your own course
Every child is different:
that is why we offer study choices,
excursions choices and accommodation choices.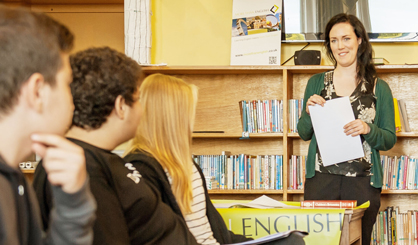 Challenge and Support
Our teachers help, inspire and challenge you:
> 15 hours of Core English
> 9 hours of study options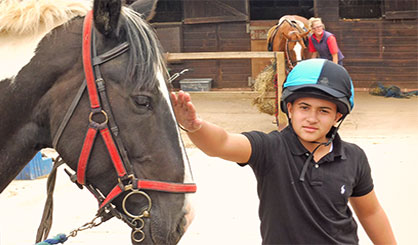 Amazing Adventures
Every week:
> 1 full day excursion
> 1 half day excursion
> 20 hours of activities + Extra Adventures
24
hours of learning included in the price
1:4
staff to student ratio
10
students in a class maximum
Welcome
Welcome to More Than English, a quality UK summer school with Premier Status Accreditation offering choice and challenge for 11-16 year old students. We promise to:
Inspire, challenge, motivate & support your children
Provide your children with choice in terms of accommodation, excursions and the academic programme.
Equip them with English for the 'real world'
Treat every child as an individual
Our beautiful 20-hectare campus just is just outside the historic town of Ludlow. With a staff to student ratio of 1:4 we promise a very safe environment for your child. The campus has excellent facilities including an art room, a design room, a stage, a swimming pool, a 9-hole (par 3) golf course, 3-football pitches and both indoor and outdoor tennis courts.
We welcome students from all over the world: we have a prayer room and a small Catholic chapel. Our campus accommodation and classrooms have excellent wheel chair access. We are the only summer school in Ludlow making More Than English the perfect summer school for an immersion experience in English. Because our summer camp is in the centre of England, we also travel to all of the best cities for summer school excursions including: London, Birmingham and Manchester.
More Than English is an owner managed school. We want students to have the best UK summer school experience ever and to finish their course more confident about using English in different ways. Most of all we want students to leave motivated and inspired to learn more.
To find out more call us on +44 1584 812562, chat on Skype (morethanenglishsummerschool)  or download our brochure.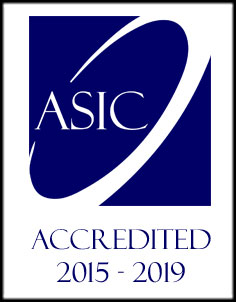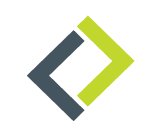 News from the Blog
Read more on the Blog